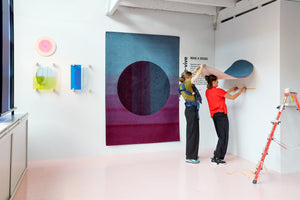 Studio Rens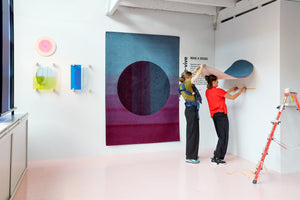 Tell us a little bit about yourselves. What is your background?
We are Studio RENS (Stefanie & Renee) a researched based design studio from the Netherlands (Eindhoven). We know each other from the art academy St. Joost in Breda (we where in the same class).
We started with a research into the colour red it was a turning point of our career which began in 2008 upon graduation. Since than colour and material plays a key role in our way of design. In addition to our own collection and interior products we also collaborate closely with various labels and companies. Conducting material research, product innovation and art direction.
Where does your passion for design come from?
We are both raised in an artistic family where there was a big focus on aesthetics so for sure this has shaped us. For both of us it was clear that we wanted to do something creative (not specially product design).
We like to work in different disciplines (without boundaries) that way we both chose the Art academy, this is still how we approach our work.
What inspires you?
A lot of times we are inspired by the process of things more than for example the end product/design, we like to look at the characteristics of a material and how it reacts in different circumstances. We like to direct but the process will always determines the outcome.
We are also inspired by the infinite possibilities of color and how we (the society) look at it and try to classify them.
What are your 3 favorite things? 
1. Manufacturer / factory visits, it's like being in a candy shop :)
2. Eating and cooking 
3. Eating the food we made with our friends and wine.