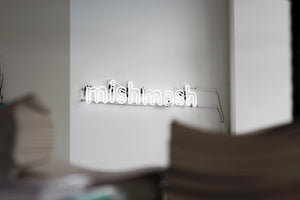 Mishmash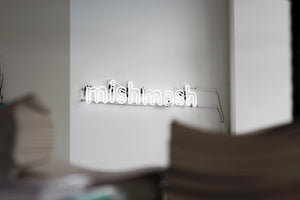 How is born Mishmash?
Mishmash was built out of a deep passion for everything stationery and a profound connection to the office supplies world.
Beatriz Founder of Mishmash spent most of her childhood around her grandfather's stationery store, at the time, a prominent store in the outskirts of Porto, and that grew to be a major inspiration in her design career.
From the start, we perceived a lack in the exploration of materials and types of binding, an overall lack of concept research as we are used to see in editorial design, applied to stationery shelves all over the world. We wanted to build something to fill that gap, and so we created mishmash. A brand that in its core views experimentation as the first step to making your ideas come to live.
"Designing tools to empower the most creative minds."
Mishmash's products should be experiments, mistakes, successes — we should learn on them as well.
Beatriz Barros believes that "writing objects have the capacity of capturing ideas, becoming something they are not, becoming a mirror of each person's personality and creativity" which grew into our mission, to inspire people to be adventurous and fulfill their dreams.
Design is about intentions: a way of making the world, and the things in it, but it is also about shaping the way in which we live. At work, as we do in life, we do better in places that reflect our own values and beliefs, and our mission is to provide this feeling at creative offices all over the world. We are making tools to empower and inspire creative people, to hustle and make their dreams happen. We exist to create the tools that help them unlock their full potential and put their ideas into action.
Check out the MONOMIO selection of mishmash stationery!