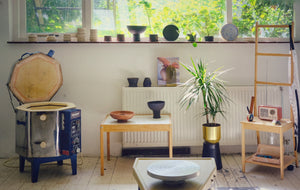 Giulia Cosenza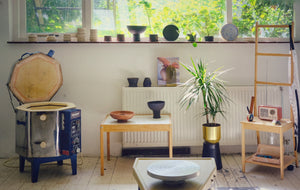 Tell us a little bit about yourselves. What is your background?
I am a designer and ceramicist originally from Milan and currently based in Rotterdam. I was trained as a designer and interior architect, which led me to pursue a carrier abroad. After moving to The Netherlands, around 7 years ago, I started developing a passion for clay and pottery which since then never stopped!
My work ranges from wheel thrown ceramics to hand built pieces, from
small objects of daily use
to domestic items that mix functionality with artistic expression. I like to create pieces that can have an understated yet sculptural presence in the house.
Where does your passion for design come from?
It comes from a deep fascination for the way design translates creativity into real objects, making abstract concepts not only visible but also tactile. This is probably why I found myself in ceramics: making pottery for me comes form a strong need to give shape to my thoughts. It is almost like a therapeutic practice, to be able to materialise ideas, making them tangible.
What inspires you?
In general the material itself and the endless possibilities that a lump of moist sticky earth can offer to create refined beauty in so many different
ways. Architecture is also a huge source of inspiration to me: simple clean shapes and how they interact with light and shadow plays an important role in my work.
What are your 3 favorite things?
Letting my hands be guided by the clay. When I decide to NOT decide what the end result will be and just improvise to see where the process leads me.
The excitement of opening the kiln to see the finished pieces.
Enjoying my morning coffee in one of the very fist cups I made a long time ago.
Check out the first collection exclusively developed in collaboration with MONOMIO